All small business owners want to succeed, and the surest sign of success is growth. But more challenges follow growth, especially in the form of the need for more help. Do you hire employees, or appoint contractors?
There are benefits to each approach, and although I will now look at these in more detail, the final decision ultimately rests with you, the business owner.
The Benefits of Hiring Employees
Employees are more committed. Full-time employment offers employees the promise of security. And with this promise comes the potential for employees to be more committed to seeing the business succeed. This means they are more likely to invest more time and energy into helping the business achieve its goals, and into being more involved in various projects relating to the business.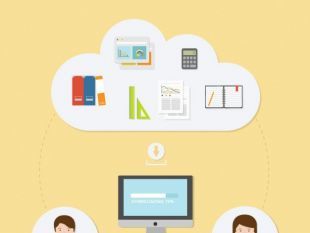 Employees offer a level of expertise. If your business operates in a specialised field, or has any need for highly skilled labour, hiring employees instead of using contractors can help ensure that you always have the right skill exactly when it is needed. After all, finding someone who can flip burgers is a lot easier than finding someone who can create dynamic applications using Angular.
Employees bring stability to your business. While there are certain roles in a business that can comfortably be assigned to contractors, there are others that benefit from having full-time employees with a wealth of operational knowledge. It's the difference between having someone constantly asking, "What do I do now?", and someone who knows what to do next. And this knowledge is easily transferred to other employees, unlike contractors who seldom have a chance to transfer knowledge.
Employees can improve customer service. Customers find it easier to interact with employees who are familiar. There is a sense of continuity, especially if a customer needs to follow-up on an earlier experience. With employees, customers can return to the employee who originally helped them, rather than having to explain the situation again to someone new. The possibility also exists for you to hire an employee who is so good at what they do, that they naturally draw new customers to your business.
Employees actually reduce human resource activities. Finding new contractors - or renegotiating contracts for existing contractors - can be quite time-consuming. Not forgetting that these tasks need to be repeated each time you need a new contractor. Hiring an employee also requires time and effort, but it doesn't necessarily have to repeated too frequently. Which is a big plus if you don't have a human resources department and have to draw up advertisements, job descriptions, and conduct interviews yourself.
The Benefits of Using Contractors
Contractors boost your staffing flexibility. The cyclical nature of some businesses can result in extremely busy periods, followed by a lull in business. These lulls can be quite costly for small businesses with employees, since you have to retain your employees even if there is little-to-no work for them to do. Contractors, however, can be brought in only during busy periods, and not used the rest of the time.
Contractors offer temporary expertise. Any ongoing need for highly skilled labour is best addressed through the use of employees. But sometimes you may find yourself with a short-term need for a specialised skill. This is best addressed with a temporary solution, such as that offered by contractors, who are brought in only for as long as the skill is needed.
Contractors offer relief from paperwork. Although regulations and legal obligations differ from one country to the next, you could find that using contractors relieves you of many tax and regulatory requirements. Contractors are often responsible for their own tax contributions and declarations.
Contractors can be more cost effective. Contractors are not only responsible for their own tax, but also dental, medical, pension, and even employment insurance (where applicable). This means that contractors could cost you less than a full-time employee would, especially in situations where you need a specialised skill for a short period only. Not forgetting that finding contractors is even easier thanks to the rise in popularity of the gig economy.
Conclusion
There are many factors to consider before deciding whether you want to use a contractor or hire an employee. Not least of these is the fact that not every position in your business lends itself well to the use of a contractor. Short-term positions are obviously more suited to the use of contractors, regardless of whether they require a specialised skill or not. And customer facing positions are often better filled by employees.
Ultimately, the decision is one you have to make, based on your particular needs, and what will benefit you the most.